We've been building
since 1918, dedicated to shaping the communities that have shaped us.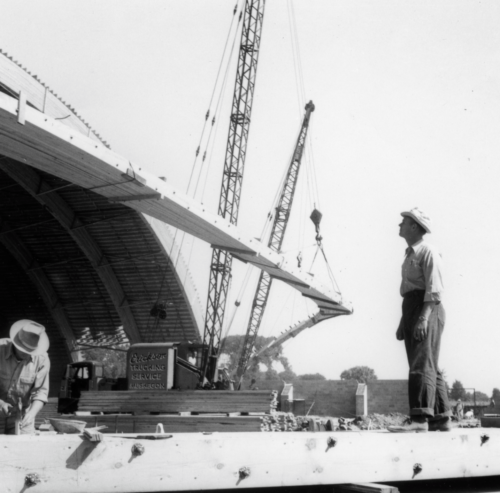 Our Mission and Values
Setting a standard
At Triangle, we are one team building with passion and purpose for those who live, work, and learn in our community.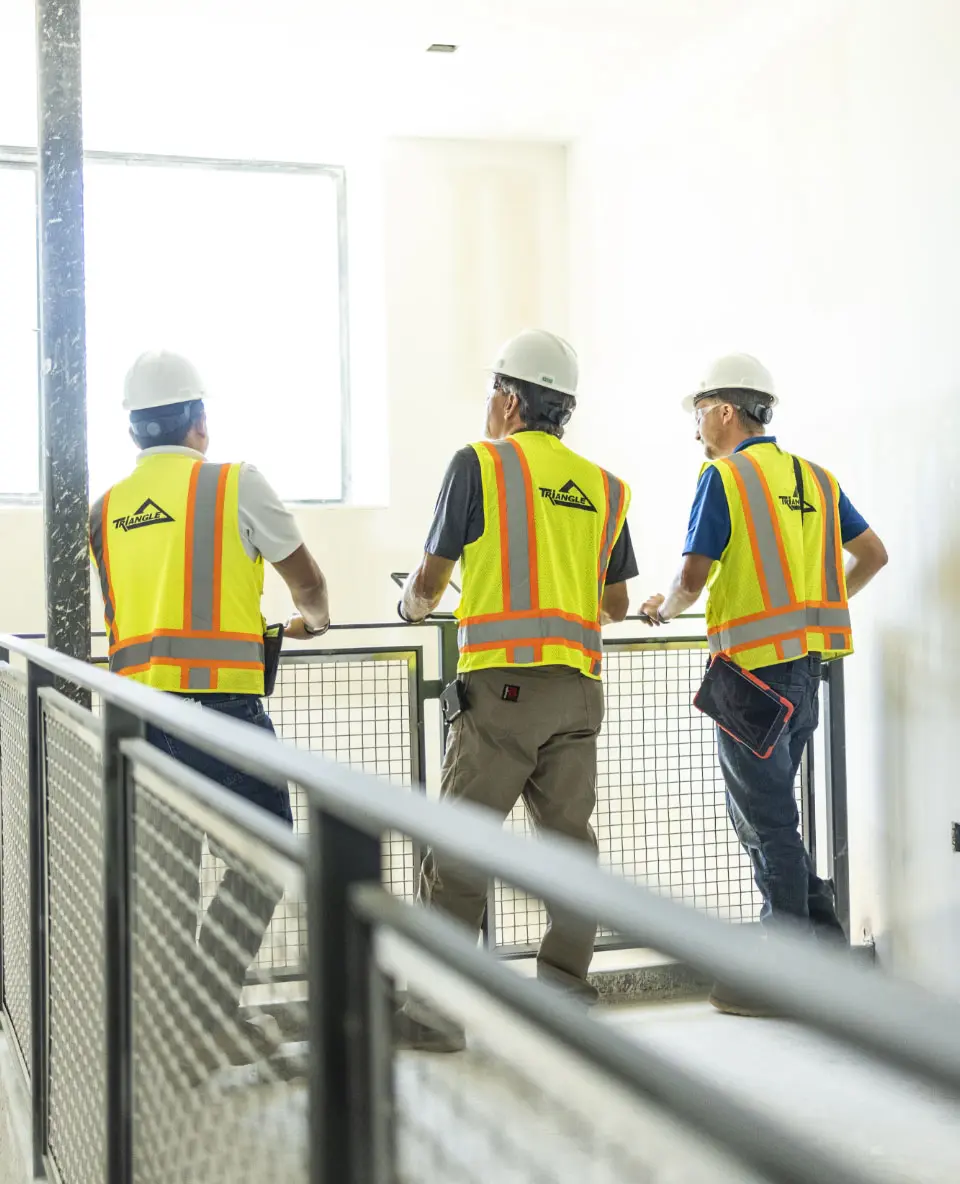 Teamwork
We believe in a team that works together, both as part of our staff at Triangle, and in our relationships with our clients. We always put people first, respectfully listen to ideas and concerns, and stay positive.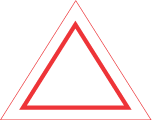 Safety
In construction, safety is Priority #1. By creating a culture that embraces safe work, at Triangle, we live and breathe it every day which ensures we all get to go home every night.

Trust
In any relationship, trust is earned, and that's how a deep sense of respect forms. We will deliver on our promises, and communicate transparently and honestly, and we trust you to do the same.
Professionalism
Triangle is a team of professionals, and we promise to always do our best work in an ethical way. We will treat everyone we meet with kindness and respect in our daily interactions.
Accountability
We set and maintain high standards for ourselves in our communication and craftsmanship. Within our team, we hold each other accountable to these standards, while supporting and encouraging all.
Our Team
We couldn't do what we do without the awesome humans at Triangle. Together, we're a creative, passionate, unstoppable team. We believe in caring for the individuals who work for Triangle, and in turn, they're able to care for our clients.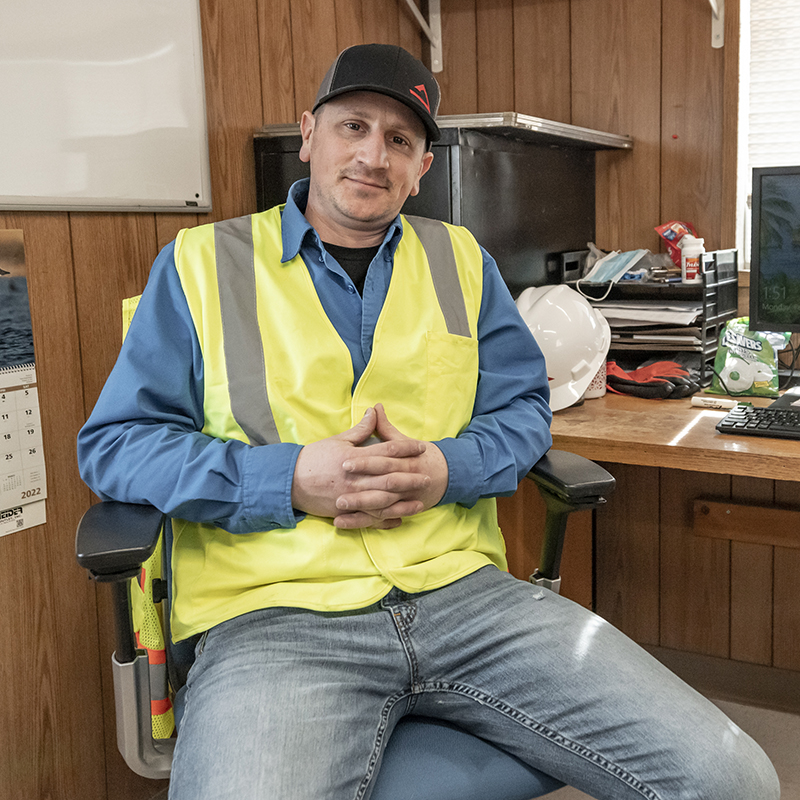 Triangle's Journey
We believe it's the journey that defines us. Proudly rooted in West Michigan for over a century, Triangle Associates, originally founded as George Datema & Sons in 1918, has flourished over the decades.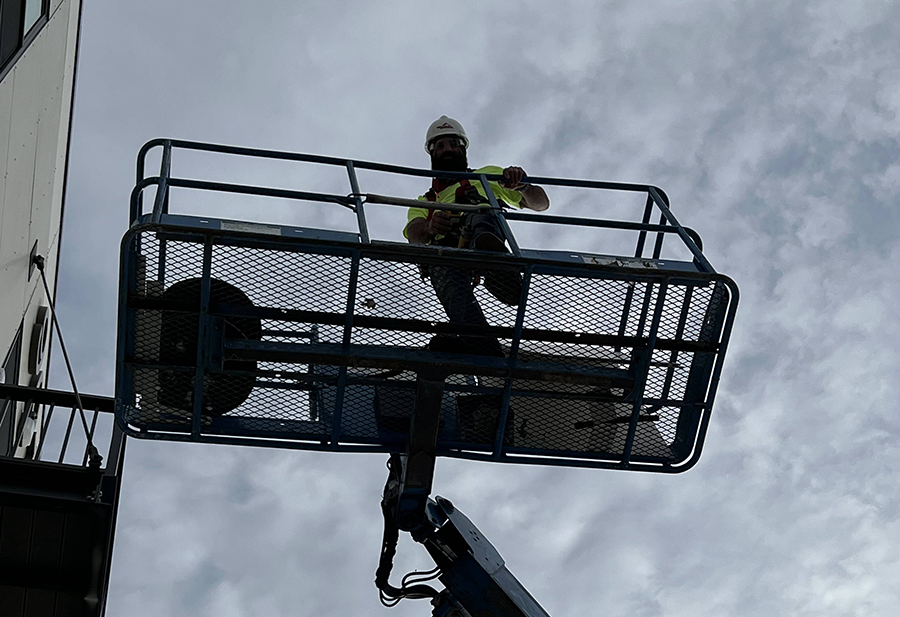 2023
Triangle rebrands general trades unit, Triangle Constructors.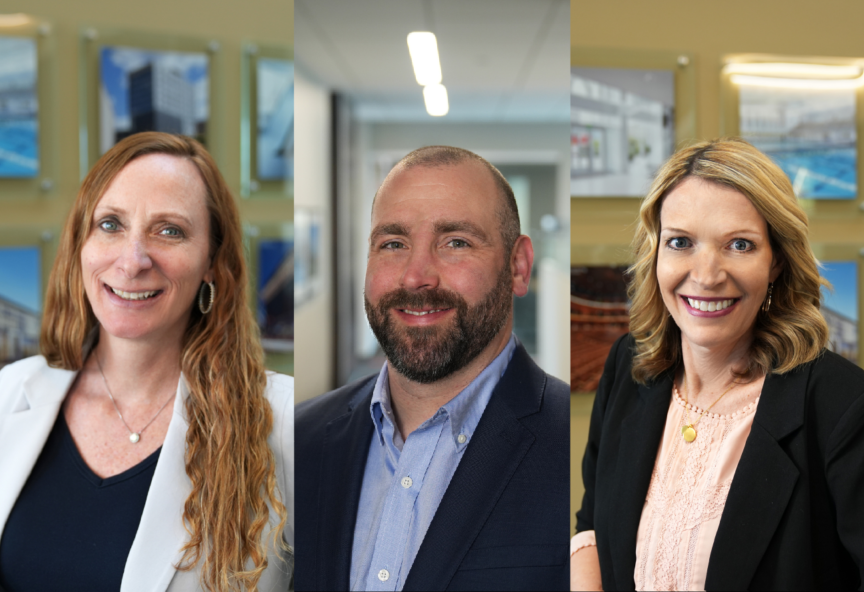 2023
Triangle promotes three to Vice President roles.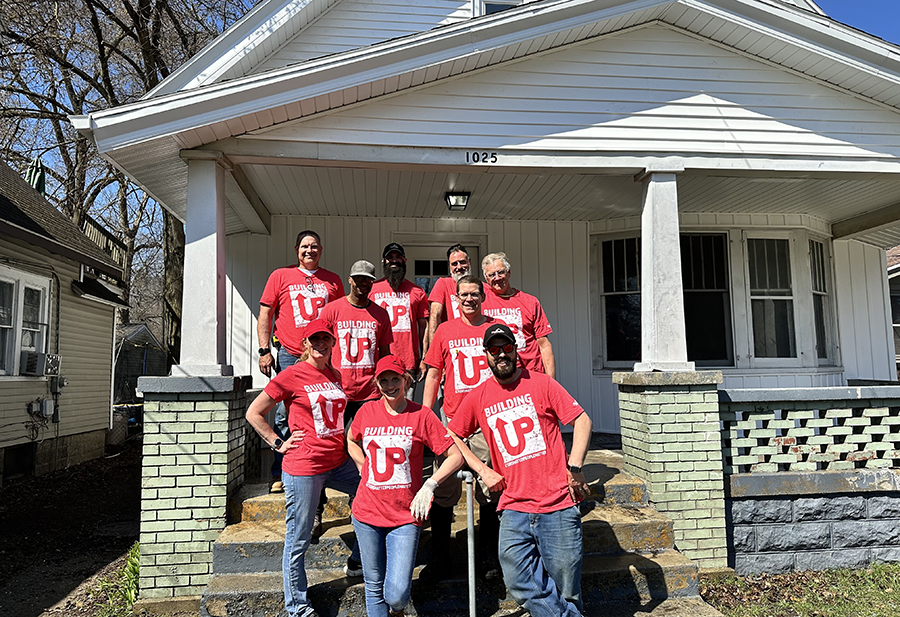 2022
Triangle kicks-off Building Up, an employee volunteer program.
2022
Joe Durfee takes on role as company Chief Operating Officer.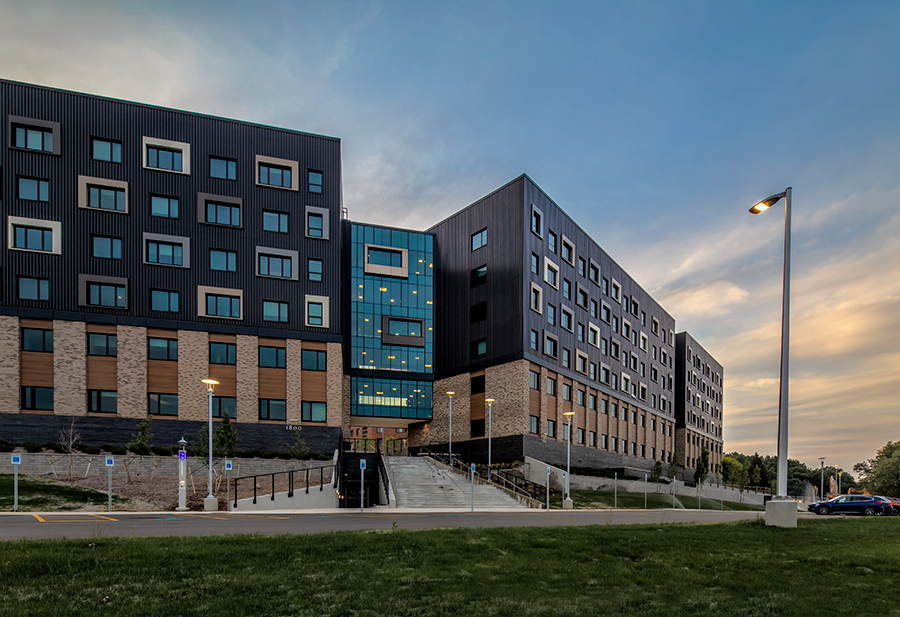 2021
WMU Arcadia Flats is completed, West Michigan's first pre-fabricated building of its size.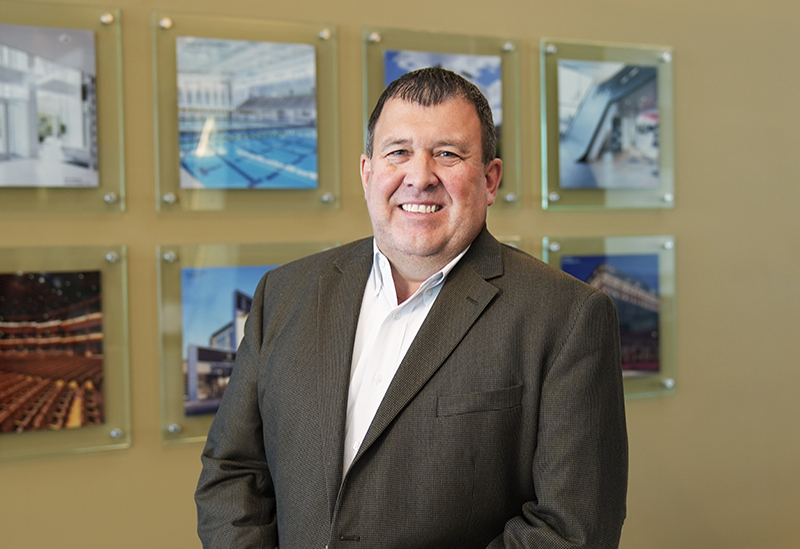 2020
Patrick Cebelak takes on role as Triangle's new president.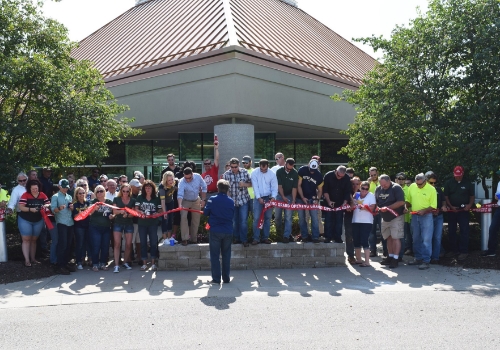 2018
Triangle Associates turns 100 YEARS STRONG.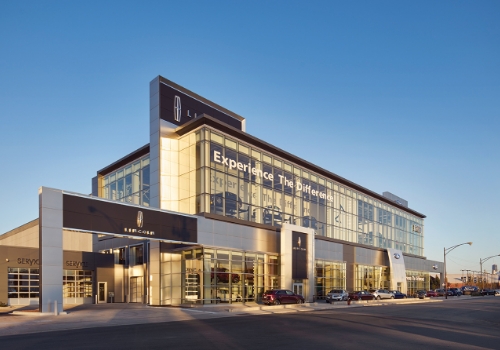 2015
Fox Ford Chicago is completed. The facility is LEED certified and serves as the largest Ford/Lincoln dealership in the United States.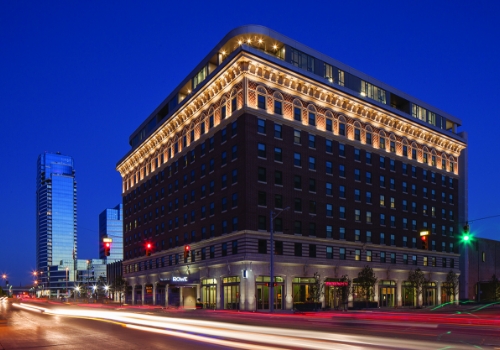 2016
A 1923 city landmark, The Rowe, is restored.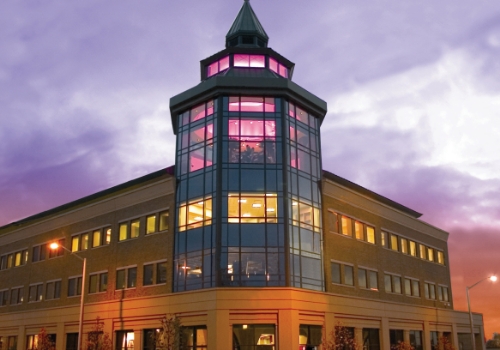 2005
Saint Mary's Lacks Cancer Center is completed as Michigan's first LEED Certified hospital.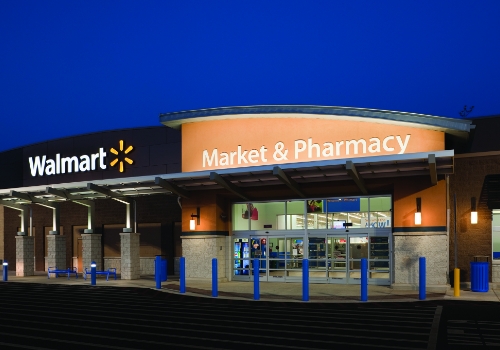 2007
Triangle starts working with Wal-Mart Stores.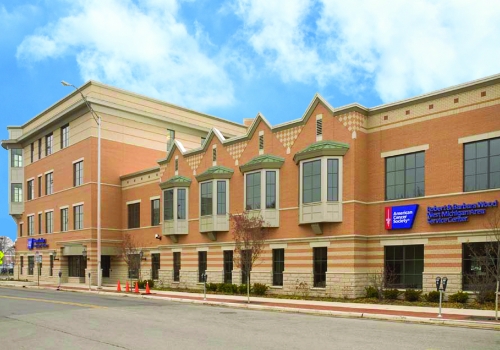 2007
The first American Cancer Society Hope Lodge is completed in Michigan.
2001
Triangle completes it's first LEED Certified project—The Herman Miller C-1 Building and MarketPlace.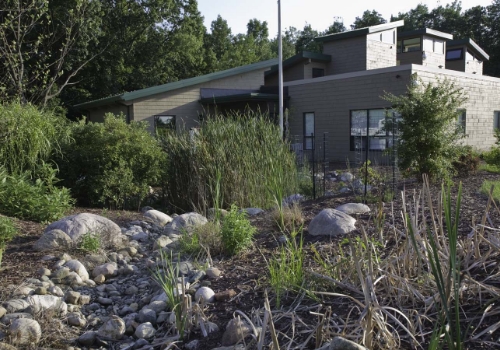 2002
Goodwillie Environmental School is completed. Triangle Associates moves to its current office at Three Mile Road NW.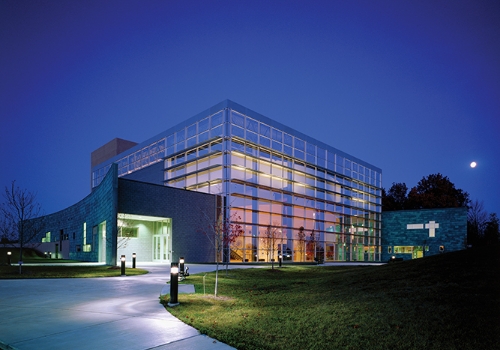 2004
Forest Hills Fine Arts Center is completed, and among the first facilities of its type to be LEED certified by the United States Green Building Council.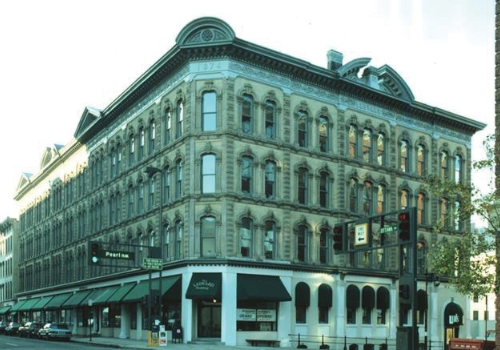 1987
Triangle restores the historic Ledyard Building in downtown Grand Rapids.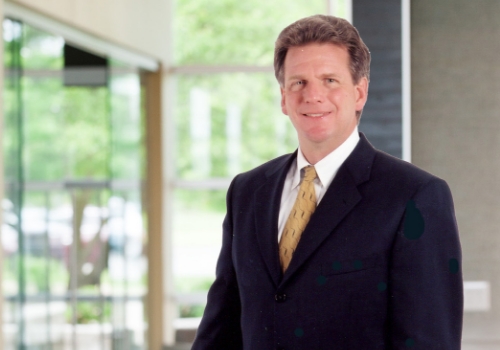 1993
Craig Datema becomes President of Triangle Associates.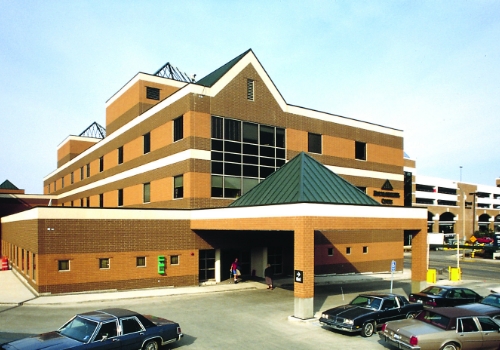 1994
Spectrum Health Musculoskeletal Center is completed.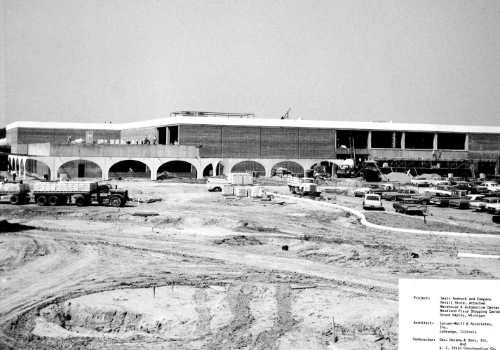 1969
George Datema & Sons builds Sears and Roebuck building.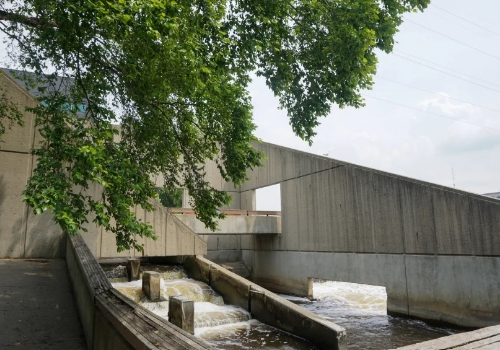 1975
Triangle builds Fish Ladder. Designed to allow migrating fish a means of circumventing the powerful water flow at the man-made rapids in the Grand River.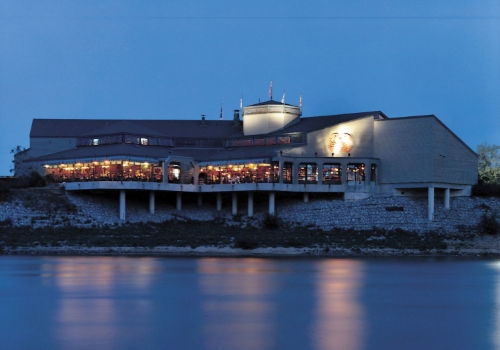 1982
Triangle builds Charlie's Crab.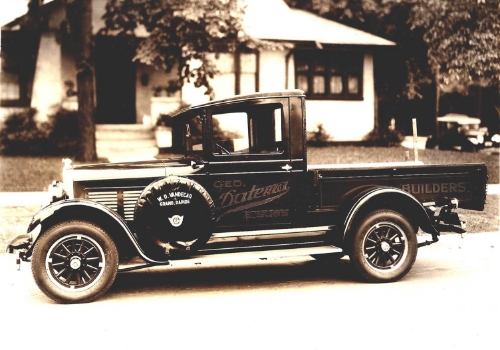 1946
George Datema & Sons Builders is incorporated.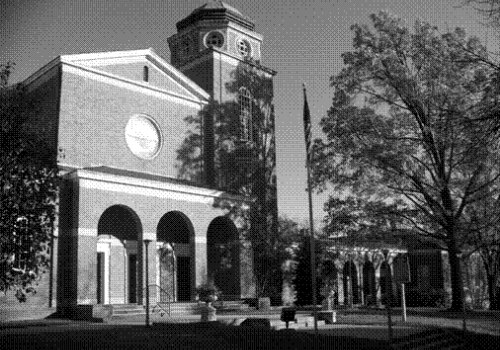 1957
George Datema & Sons completes Central Reformed Church on College & Fulton.
1963
Triangle Associates is incorporated.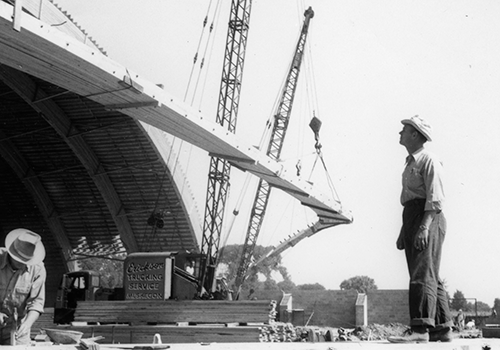 1918
Established as George Datema & Sons.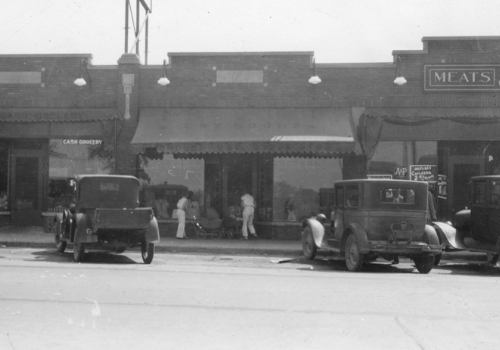 1925
George Datema & Sons builds first commercial building on Plainfield Ave in Grand Rapids.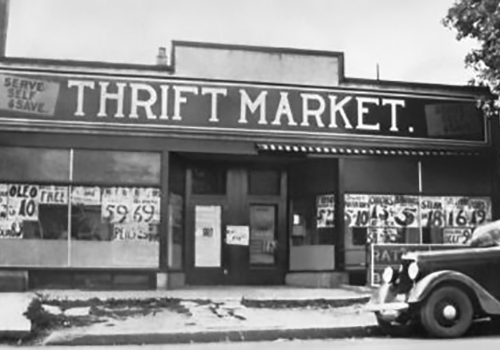 1934
George Datema & Sons builds first Meijer Grocery in Greenville, MI.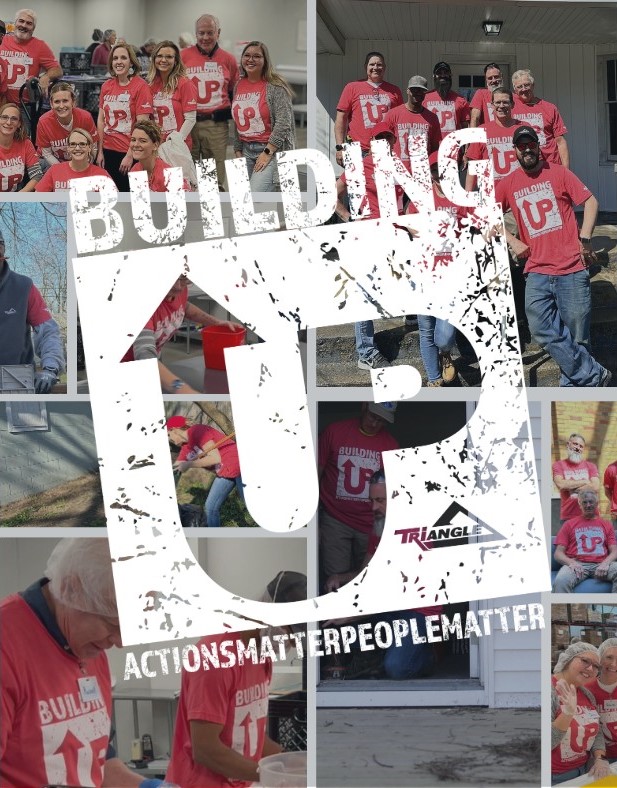 Building Up
Block By Block
Triangle is constantly intertwined with the communities around us. We are committed to bringing positive, measurable change as a company and as employees.
Through our Building Up program, each employee receives an eight paid hours annually to volunteer with organizations of their choosing that positively impact our communities.
By empowering our team members to build connections and shape their neighborhoods, we hope to build up the people and communities that have in turn built us.
"We make a living by what we get, but we make a life by what we give."
Winston Churchill
840 HOURS FOR VOLUNTEER WORK ANNUALLY
OVER 100 NON-PROFTIS SUPPORTED
In need of a helping hand?
We're proud to support the communities around us that share our mission at heart. Have an organization in need of time and/or resources? Reach out to discuss if we're a good fit to help!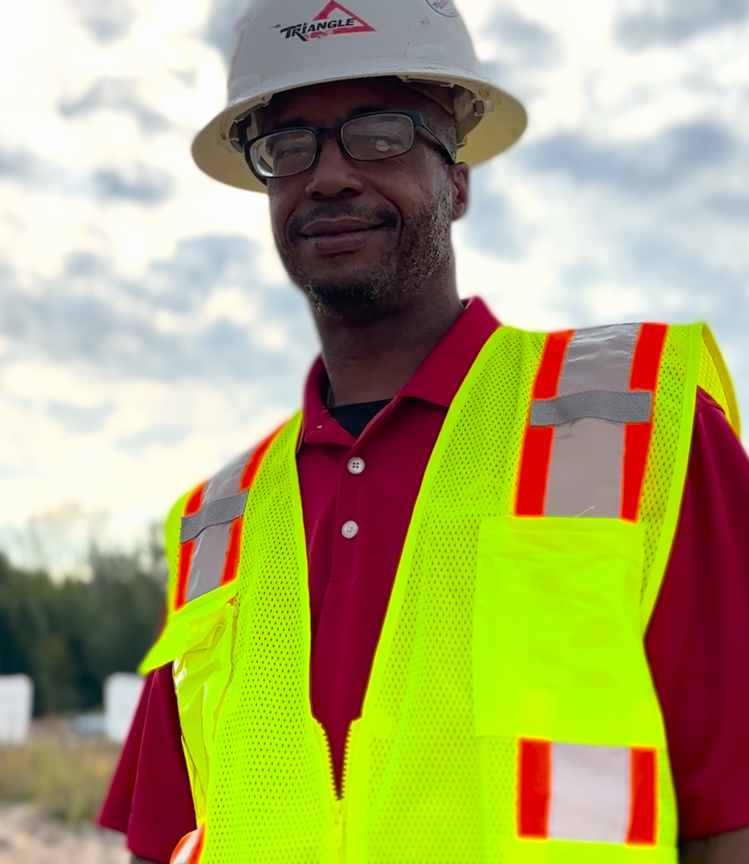 DEI Vision and Values
We are one team committed to attracting and building a workforce that reflects the rich diversity of the communities where we live, work and learn. We will foster an inclusive culture that empowers everyone to be their best and authentic selves.
Simple words with a powerful meaning. What does it mean to be one team? Who are the individuals that make up our team? Do they feel empowered to bring their true authentic selves to work every day? In the communities we serve, are we serving all individuals equitably?
We believe our commitment to Diversity, Equity and Inclusion must be intentional, that's why we have taken the following steps.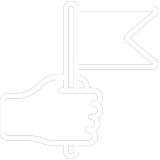 Leadership Commitment
Triangle enhances its commitment to DEI through leadership by modeling the way and effectively and regularly communicating efforts and progress.

Diversity
Triangle works to increase representation of differences in top leadership positions and across the organizations.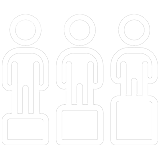 Equity
Triangle actively challenges and responds to individual and systemic biases, policies and practices to ensure fair access to opportunities for everyone.

Inclusion
Triangle fosters an environment where people with different identities experience feeling welcome, valued and a sense of belonging.
Our DEI journey is focused on Workforce
Recruitment and diversification of our Triangle Team to better reflect the communities we serve. We know that organizations are stronger and more innovative when there is diversity in thought, and multiple voices are elevated and heard.
Our DEI journey is focused on Workplace
People want to work where whey feel respected and feel they belong. That starts with continual training and education of team members from the office to the field. Empathy and understanding can only replace ignorance and biases, when people are educated. Educated to understand their internal biases, educated to understand that we all didn't start at the same line, and that our lived experiences can vary greatly based upon our gender, our race, our geography, our history.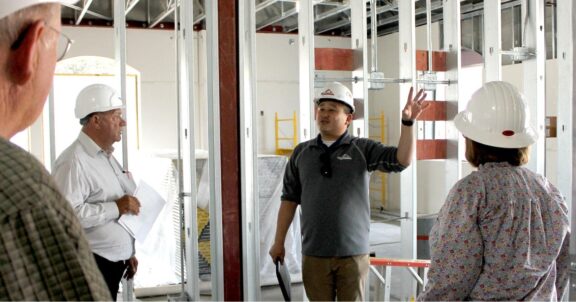 Our DEI journey is focused on Partners
We believe in the need to expand our trade partner relationships by supporting disadvantaged and under served organizations. The construction industry faces some limitations when you look at the availability of organizations owned and operated by women and/or people of color. This low percentage of participation tells us we have to work harder to support those organizations to ensure their success and plant a seed for others to follow.